Forever Remembered:
Sanhue Blackbush Magee
18th Aug 2002 to 22nd Dec 2014
Our faithful friend
'MAGEE'
Rest easy, beautiful best girl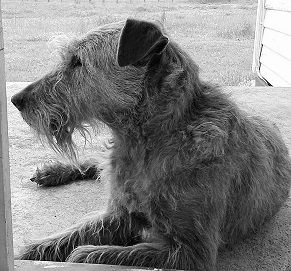 Magee (aka Mags) was our very first Irish Terrier.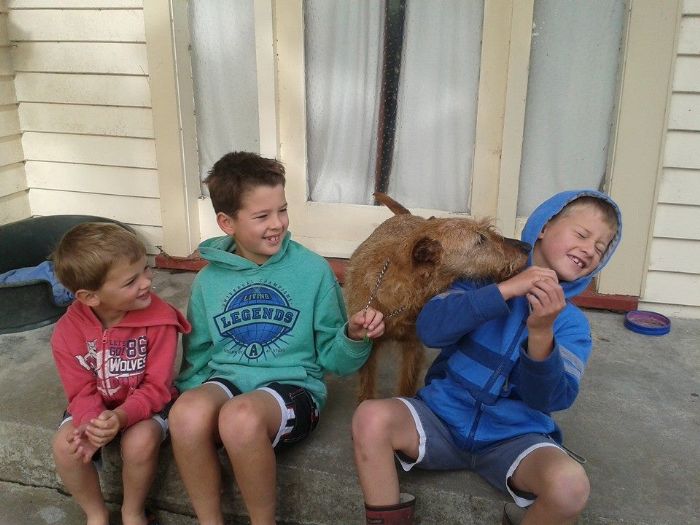 "There is one best place to bury a dog.
"If you bury him in this spot, he will
come to you, when you call - come to you
over the grim, dim frontier of death,
and down the well-remembered path,
and to your side again.
"And though you call a dozen living
dogs to heel, they shall not growl at
him, nor resent his coming,
for he belongs there.
"People may scoff at you; who see
no lightest blade of grass bent by his
footfall, who hear no whimper, people
who may never really have had a dog.
"Smile at them, for you shall know
something that is hidden from them,
and which is well worth the knowing.
"The one best place to bury a good
dog is in the heart of his master.
Author - Ben Hur Lampman
~ ~ ~ ~ ~ ~ ~ ~ ~ ~ ~ ~ ~ ~ ~ ~ ~ ~ ~ ~ ~ ~ ~ ~ ~
Culford Something Special at Frensham
19th Apr 2010 to 14th Mar 2022
'BREE'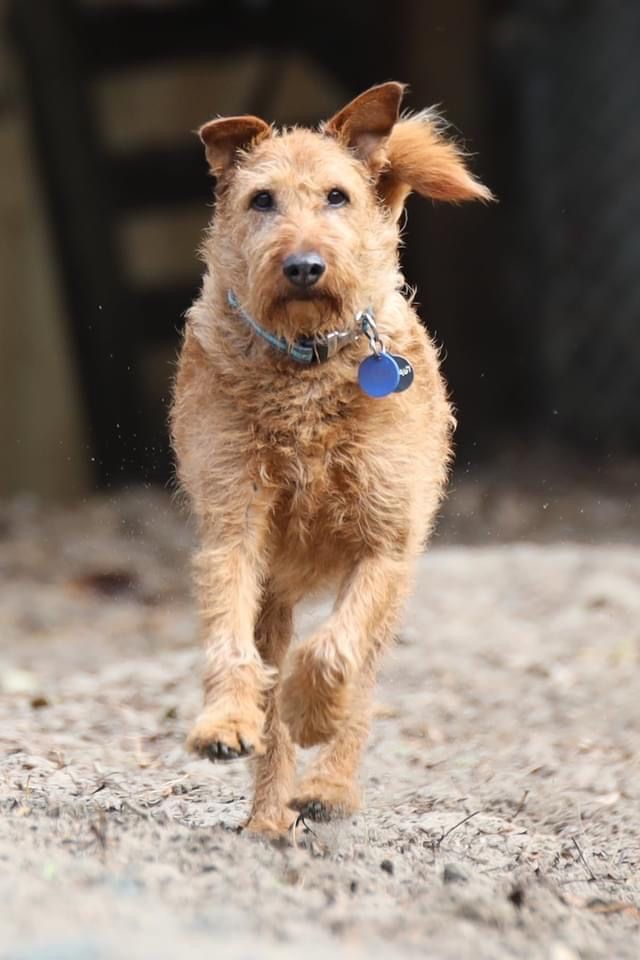 Bree was one of our foundation bitches - after her retirement from breeding, she lived a wonderful life with the Davey family in Northland, to whom we are eternally grateful for the love and care they bestowed on her, and we know all too well how keenly they feel the loss of their beloved Bree.